British Airways World MasterCard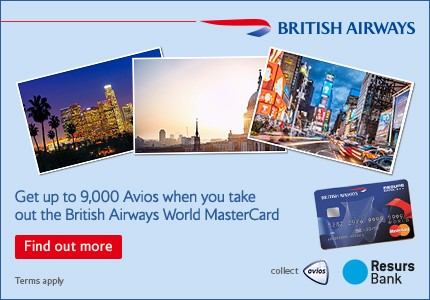 Let your shopping trips really take you places with a British Airways World MasterCard from Resurs Bank.
Apply now and get 9,000 Avios with on spend threshold.
You qualify for the bonus if you use the card three times in the first three months.
Plus, get a one off 10% discount on flights leaving Denmark when you book between 1 April and 31 July 2017, for travel between 1 May and 31 December 2017.

And that's not all – you can part pay with your Avios points and save on the price of your ticket, to help you reach that reward flight or upgrade even sooner.
Apply via ba.com.
Campaign period 1st April – 30th of June 2017.